They noticed each other from across the room while at a party where a mutual friend had invited them. They made introductions and chatted a little. The night ended and they both went on their way. But she couldn't stop thinking about him. Only one thing, she didn't have his number. For weeks, she would call their mutual friend to arrange a hangout so that she would get a chance to talk to him again. It began with a casual conversation at a party but they soon began to fall in love with each other.
Brad and Erica are now engaged after years of dating. They will be having their wedding at The Hacienda in June. They are both in the medical fields which means they are incredibly busy with work. The couple carved out sometime in their hectic schedule to do an engagement shoot at Malaga Cove, Rancho Palos Verdes.
The best time to have an engagement shoot is just before the sunset. And on this night, the lighting was perfect. There was a subtle mist floating around that allowed for the golden light to wrap around them. It certainly made for some gorgeous sunset photography.
Their engagement outfits during the beach session were perfectly coordinated. I loved the juxtaposition of their elegant looks on the beach.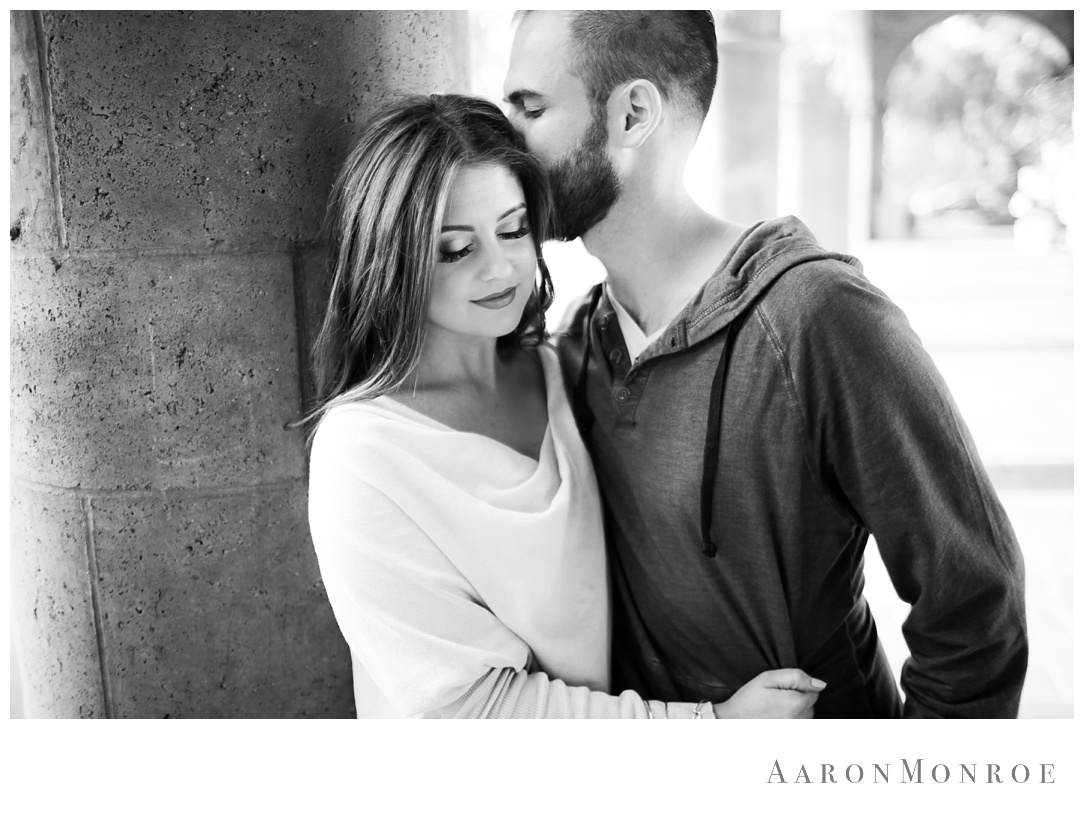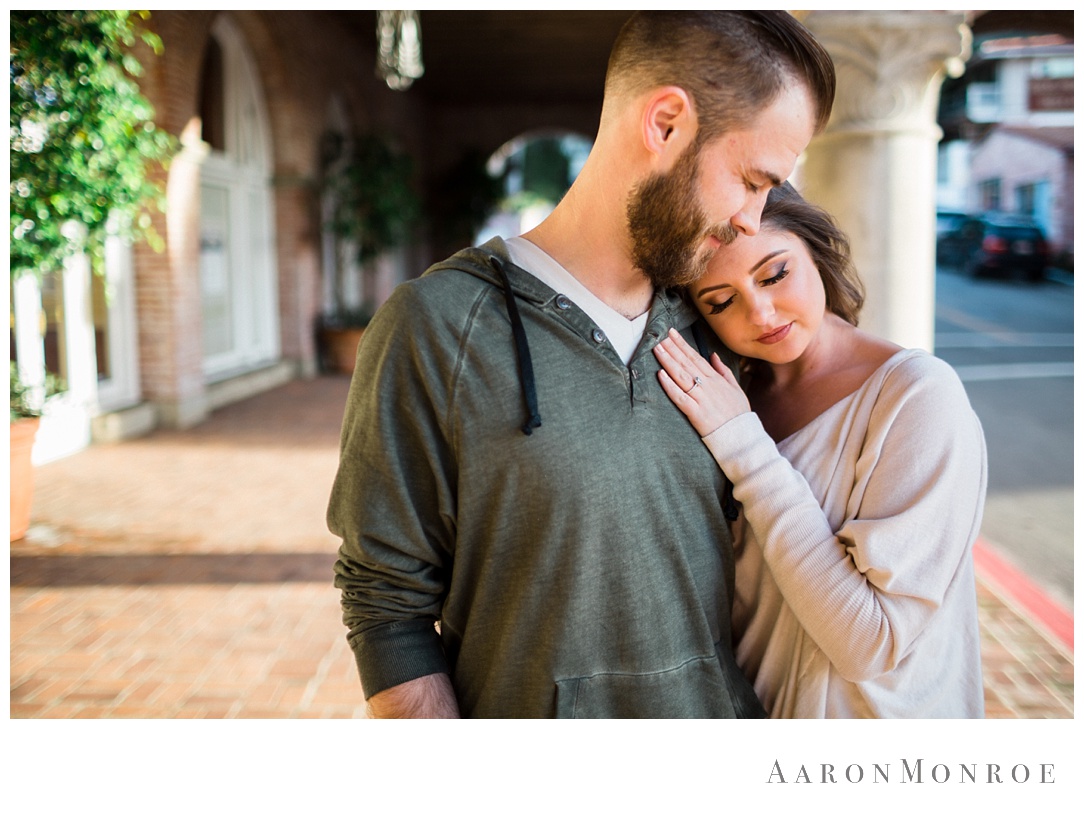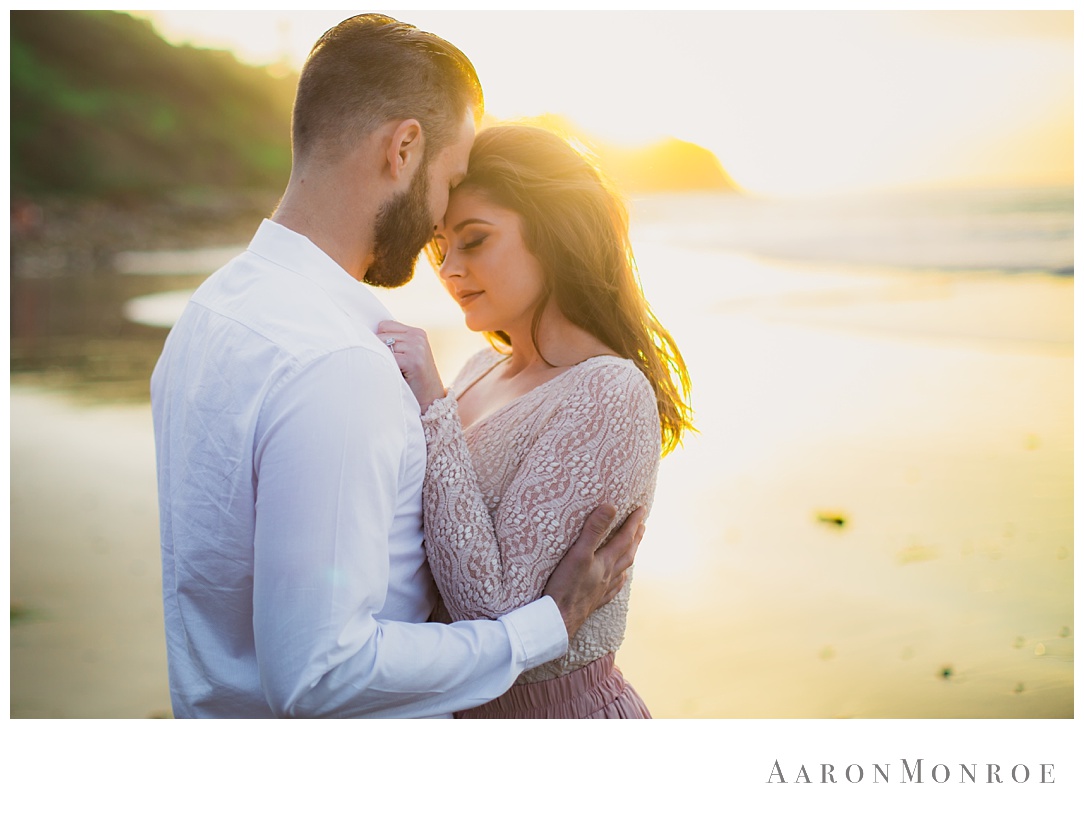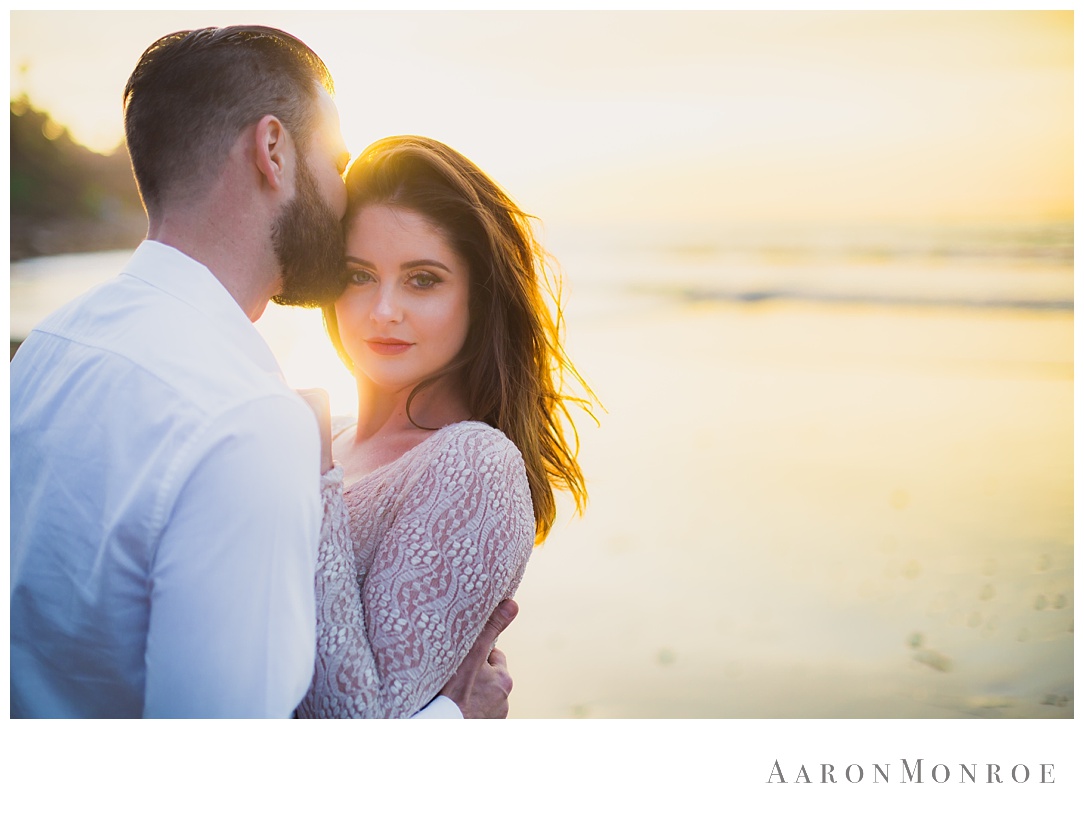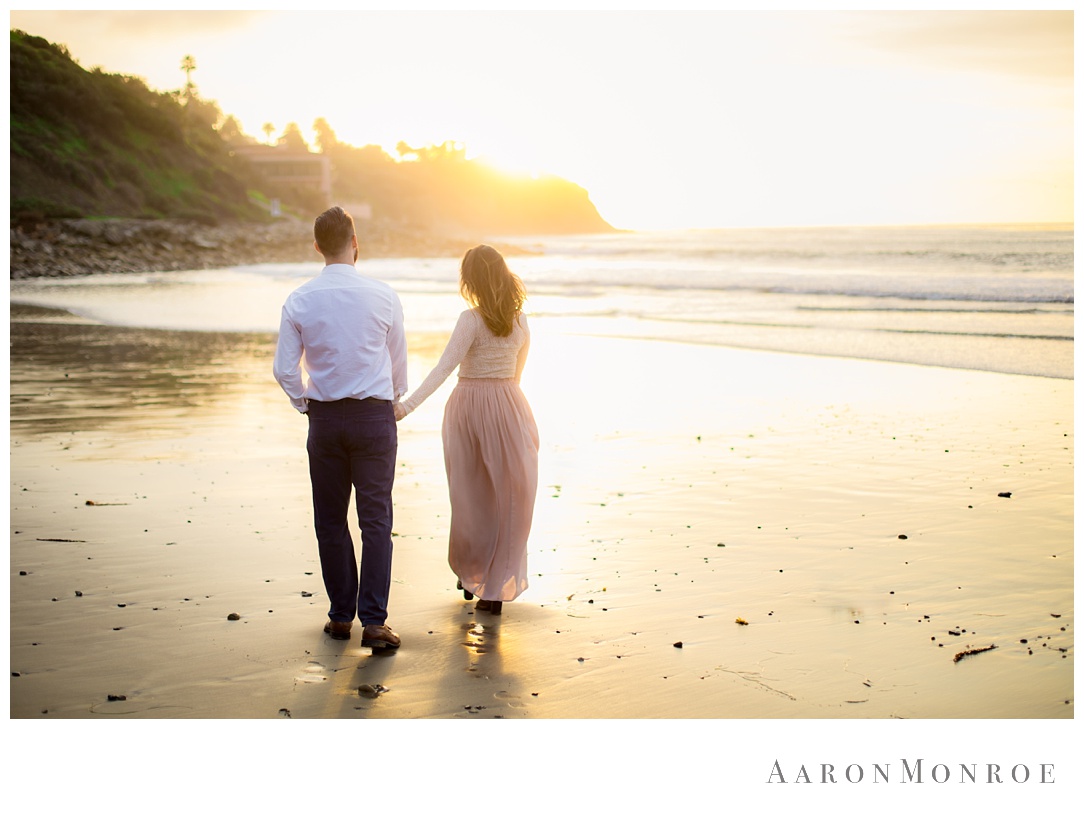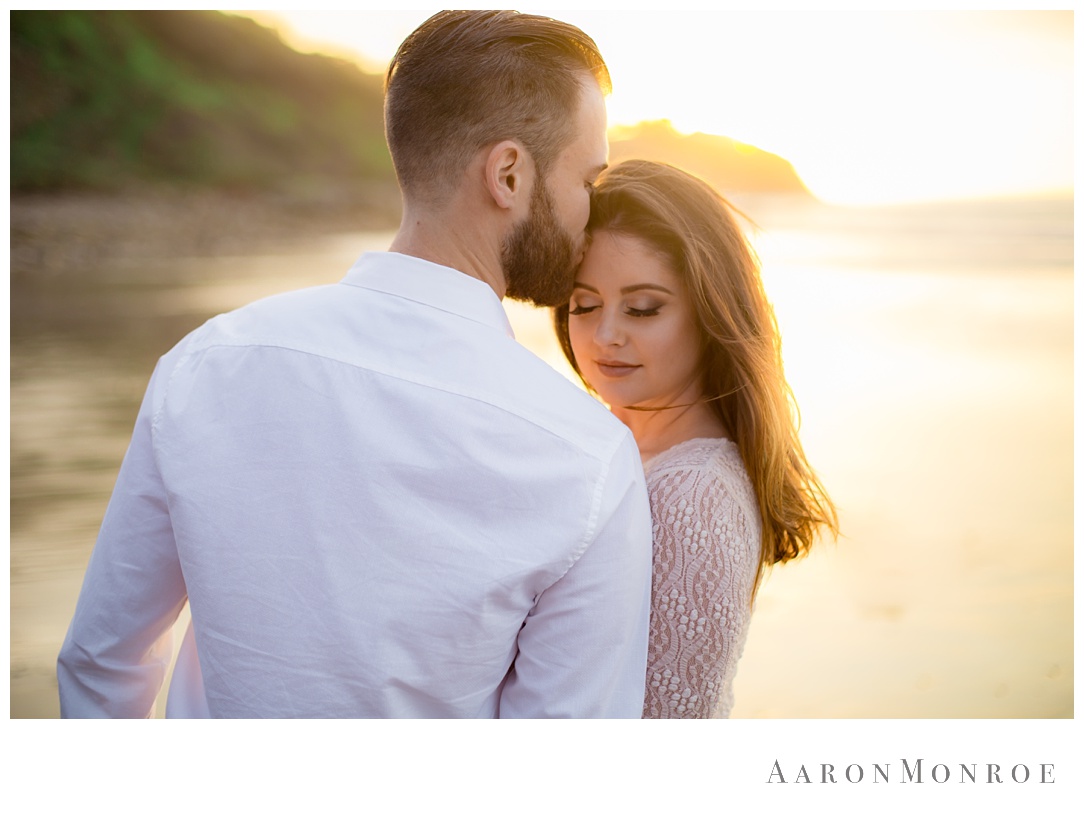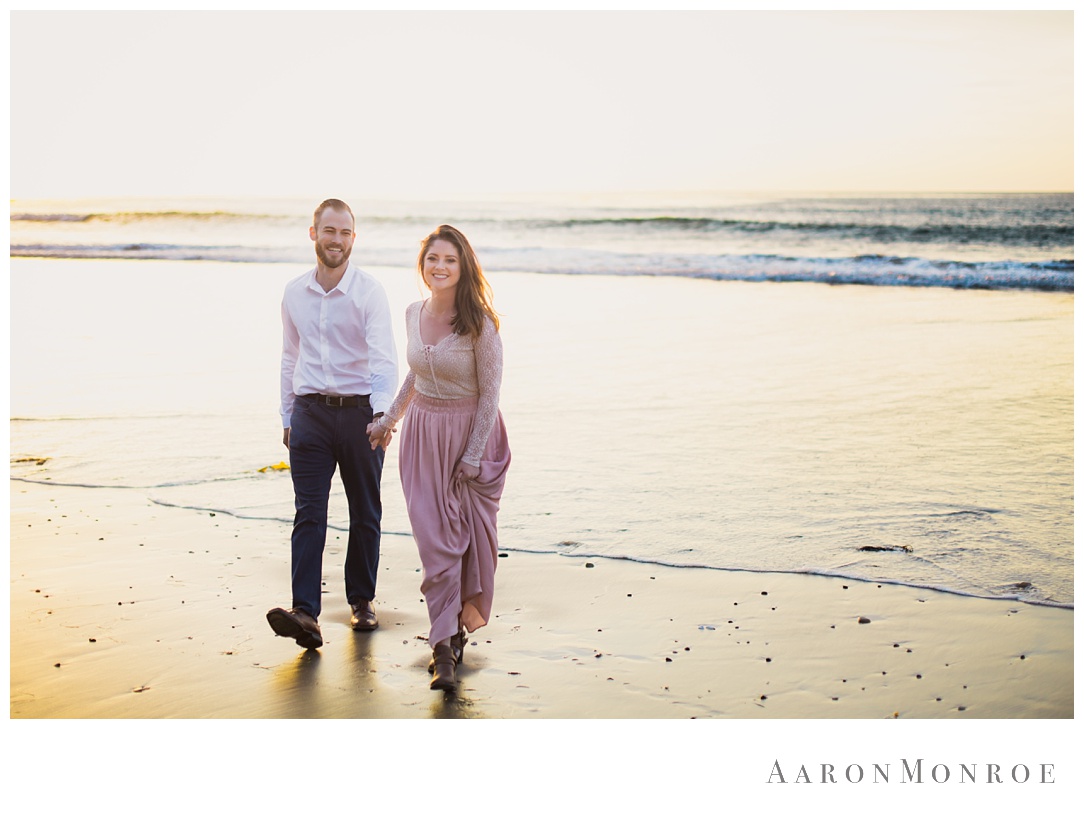 If you're interested in booking Aaron Monroe for your wedding please visit the contact page.